The May wildfire that raged in Alberta left Spike Bakers peated malt infused with a smoky taste. Now hes distilled a time capsule in the form of a stiff drink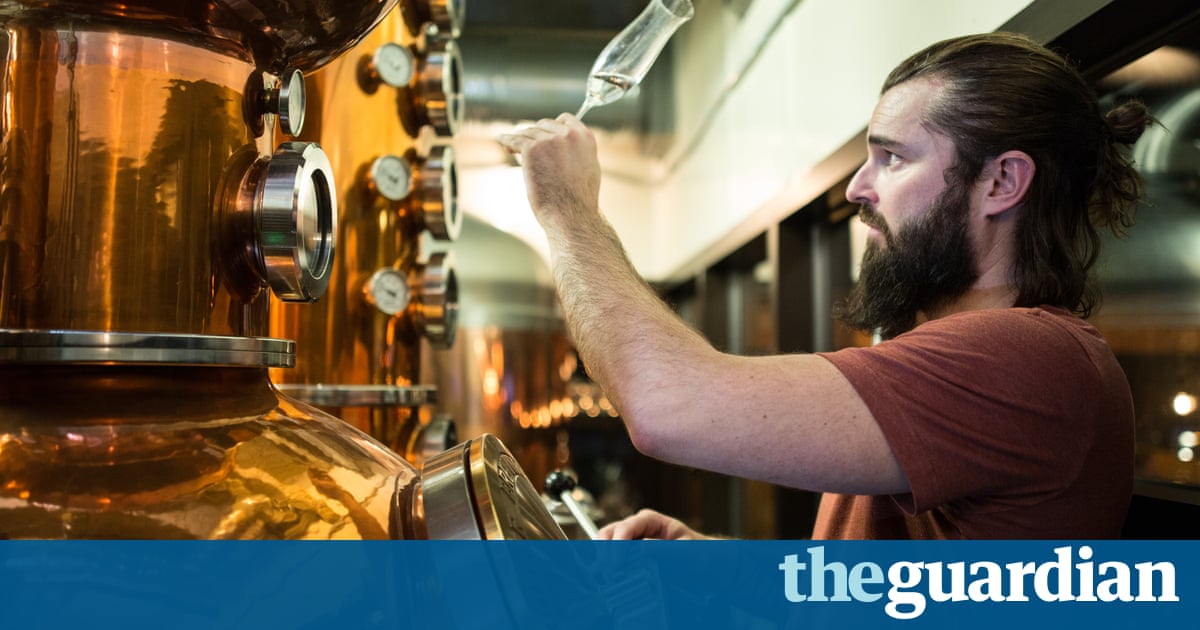 When a wildfire that had flickered for days in the forests of northern Alberta suddenly changed course and started careening towards Fort McMurray this May, the citys entire population was told to flee.
The order came just as Spike Baker was brewing a pale ale.
But there was little time to spare: the flames could be seen in the distance and a thick cloak of smoke had already enveloped some parts of the city, said Baker, the head brewer at Fort McMurrays Wood Buffalo Brewing Company. We just turned off the brew, left everything in the kettle and headed out the door.
The apocalyptic scenes that followed were seen around the world. Nearly 90,000 people struggled to evacuate the city, crawling in bumper-to-bumper traffic as ash rained down and flames licked the highways.
Days after making it to safety, Baker remembered that he had left his last shipment a pallet of peated malt from Scotland sitting on the patio of the downtown brewery.