As the city works hard to position itself as the ultimate luxury destination, its most impoverished residents complain of growing tensions with police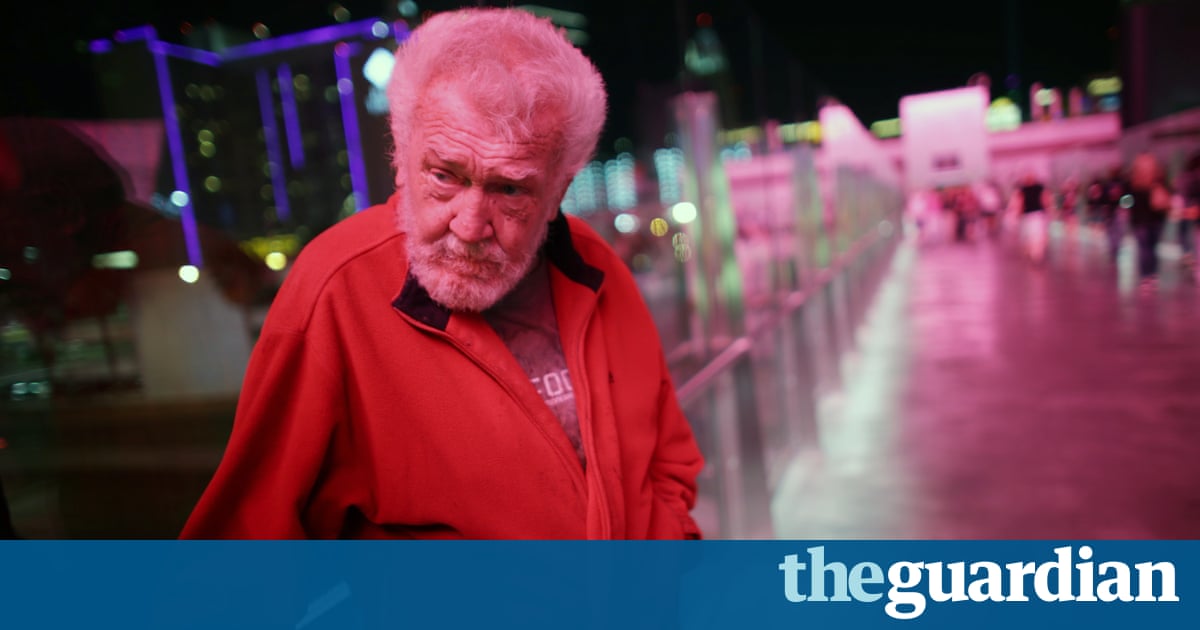 Supported by
About this content
Behind some shrubs at the Wynn, Jackson can overhear drunken banter as high-heeled shoes go clapping past, and see the Strips glow reflected on clouds overhead. He expects to be shooed off the grounds before dawn. Tourists pay as much as $500 to golf at the resort, though some of their extravagance filters down.
When Im here, said Jackson, his face scabbed and his long blonde hair chunky with dirt, me and whoever Im around eat better than Ive ever eaten in my life. People give leftovers from really expensive restaurants.
As a local saying goes, Las Vegas is a last chance city for last chance people, and hundreds of homeless people beg or perform along its most famous stretch of asphalt each day. But in recent years, the city has rebranded itself as a destination for luxury shopping and bottle-service clubs, and its homeless residents are wondering whether they have a place any more.
Against a backdrop ofpalm trees, fountain shows and neon-lit resort bars, some dress up as levitating mystics, or collect beer cans from trash bins, or hold signs stating everything from requests for food to bizarre invitations to kick them in the groin for cash. By turns, the street is both glitzy and gritty, and the lives of its homeless inhabitants evoke stark contradictions.
Jaime, a 23-year-old Utah woman, bowed her head behind a sign reading pregnant and homeless, anything helps in front of a mall with Prada, Gucci and Louis Vuitton stores inside. (Like others, she declined to give her last name.)
During the coldest hours of the night, she said, she sleeps in a casino sportsbook while her boyfriend keeps an eye out for security. I only leave the Strip when I have to go to court, she added, noting that shes always on alert for the guys in neon yellow jackets officers on foot patrol.