Solo success, confronting grief, sobering up the feted London trio talk frankly about how the events of the past four years informed their new album, I See You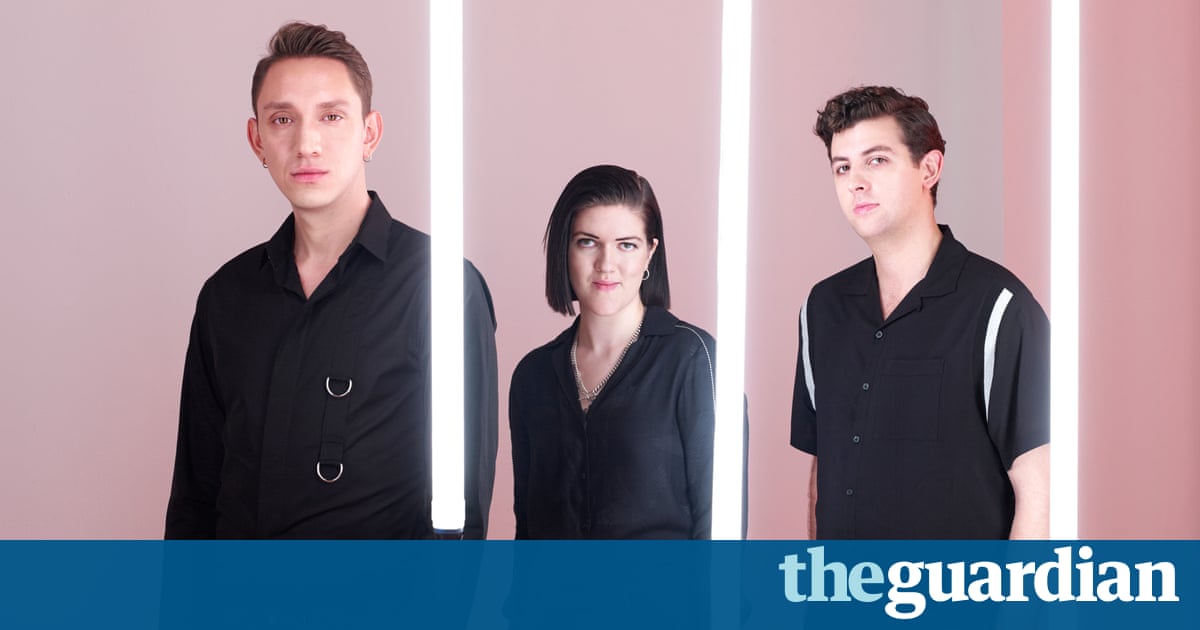 The three members of the xx cross from Poland into Lithuania overnight, trying to sleep inside a bus that judders and lurches along an uneven border road. It is December, an unforgiving time to be touring eastern Europe, and snow that was coming in committedly when they left Warsaw still falls when they arrive in Vilnius, the Lithuanian capital. Its cold here, beer-jacket weather, hot-toddy weather, get-messed-up-after-the-gig-to-distract-from-the-bite weather. But the band Oliver Sim, Romy Madley Croft, Jamie Smith travel in good, sober order. They toured their first album, in 2010, blinkingly, greenly, through a fog of personal tragedy. Two years later they got through a second-album tour mostly by partying wherever they went. (Moving from encore to after-show chasing the night, as the band phrase it in a new song, Replica.) When we meet, the release of album number three, I See You, is looming. For various reasons they expect to take this one around the world in steadier, less emotionally hectic fashion.
Arriving in central Vilnius at 10am, the trio alight from the tour bus and teeter over icy pavement, straight to their hotel rooms for some extra sleep. Im in the lobby waiting for them when they emerge, one by one, at midday. Sim (27 years old, bassist and co-vocalist) appears in a splendid fur-lapelled coat. His enormous green eyes lend him at once a striking handsomeness as well as the perpetual suggestion of worry. More so than Sim, Madley Croft (27, lead guitar and vocals) is dressed for her terrain: leather boots, hoodie, black-camo raincoat, a hat over her dark shoulder-length hair. A stitched image on the hat is faded and hard to distinguish and when I ask her what it is she answers in a soft, whistling voice: Three babies dancing. She says she found the hat in a skate shop somewhere. Smith (28, percussion and production) might have found his entire outfit in a Sports Direct somewhere. He comes down in Nike T-shirt, Adidas trackies, his copper curls sprouting over the strap of a backwards-turned cap.
Theres something drastic and strange about Smiths appearance that takes a moment for me to identify. Hes smiling. I find this hard to reconcile with our last encounter.
In the hotel lobby, the band and I reminisce about meeting last time, more than four years ago, when I shadowed them for a couple of days as they toured through Los Angeles. They were about to debut Coexist, their second album, high in the British and American charts. Their first album, xx, had won the Mercury prize in the UK and gone gold in the US. Its sound sexily gnomic lyrics sung huskily over precise and chilly synths was exerting a blatant influence on the music industry, imitators of the xx springing up all over the place. Now Baz Luhrmann was courting them for one of his soundtracks, and he showed up one night in Hollywood to buy rounds of drinks. The band went to after-parties backstage at the Ford theatre, by the pool at the Chateau Marmont, on the roof of a downtown hotel.
I remember the experience for the hilarious difficulty of interviewing Smith, who was then emerging as the silent genius of the group, an unfeasibly talented engine-room operator who was responsible for so much of their musics distinctive and influential texture. At the time he betrayed none of the weight or assurance of someone with great and growing industry clout. Instead he seemed to trust that if he stayed quiet enough during our encounters I might forget he was there.
These days Smith tells stories, tells jokes. While he speaks he taps his fingers in time to some imagined and apparently buoyant interior music. If theres a reticence to him, still, it transmits as a cooler and more grown-up nonchalance. Life, is his deadpan explanation for the transformation. I went from being 23 to 28. It happens to everyone. Perhaps theres a little more to say. Under his solo stage name, Jamie xx has long tended a fertile sideline as a DJ and a producer of other artists work. In summer 2015 he released an album of his own, In Colour, that was enough of a hit to fuel a substantial world tour. He was nominated for the Mercury and Grammy awards. Its easy to see how much Jamies changed, says Madley Croft. Its obvious, because of his personal career hes more confident.
Sim and Madley Croft made guest appearances on their friends solo record. But this was very much Smiths project, one that had been building up for quite a while, and its gestation contributed directly to the years-long wait between the xxs second and third albums. The band started writing material for I See You as long ago as 2014. But the finish line, as Sim describes it, kept getting pushed further away into the future. He is diplomatic about the difficulty of Jamie just not being available. Even though he was really pushing himself, and not giving himself time off, getting face-time with him was tricky. Smith is apologetic. I was busy doing my thing. It was going well. I was happy in that way. But I was also anxious about finishing our [group] record. I definitely felt bad, coming and going. And I did understand that Romy and Oliver were really anxious to finish it. Because they didnt have They obviously had things going on. But they didnt have a creative outlet.
The band get ready to leave the hotel for an afternoon of rehearsals. Before we spill out into taxis I take Sim out of earshot of the other two, and ask: What about jealousy? We cant always rely on ourselves, as humans, to be perfectly delighted by our friends achievements. What did you and Romy really feel while Jamie was flying solo?
There were moments when I felt jealous of his time, Sim says.
And of his success?
Sim speaks carefully. I think of jealousy as: I dont want you to have this. And I felt proud of Jamie. I felt pleased for him that he had all of this going on. But, at the same time, I wanted this. Me and Romy wanted this. We wanted to be back up there, on stage, with a fire lit underneath us.
The trio strongly believe the hiatus has been beneficial to their music. I agree. After his secondment in a more dancefloor-orientated world, Smith has brought back with him to the xx a sense of pace and playfulness, obvious from the very first hands-in-the-air bars of the new record. Across its length the album has a brewed, stewy, experience-enriched quality, subtly but importantly different from the older stuff, which always had terrific clarity but which could lack human warmth.
From a bald commercial perspective the bands absence does not seem to have unduly alienated the fanbase. All tickets for seven nights at Londons Brixton Academy in March recently sold out. Still, there have been some surreal moments for Sim and Madley Croft during their semi-enforced sabbatical. They describe to me how bizarre it felt, trotting along to watch Smith play alone at Brixton, a spiritual home of sorts for the xx and a place they had played many times together. Only now two-thirds of the band were stood among the audience craning like everyone else to see over the next head.
Rehearsals are taking place at the venue for tonights show, a mid-sized arena on the outskirts of Vilnius. I ride there in a cab with Madley Croft, who has a digital camera and takes occasional pictures of the bleak winter landscape. Touring, she says, means seeing countries through the windows of cars. Tomorrow the band will fly to Japan. After that Australia, then Scandinavia, and eventually back for those Brixton dates and four other UK shows. They were on a killer tour the last time we met too. Then, they spoke to me about how strange an existence it was, their every need taken care of while they moseyed from encore to after-party. They made it sound cloying but also comforting, cocoon-ing, in Madley Crofts phrase. At the time I wondered what the effects might be, of the long tour finishing and all the machinery of the band falling away, leaving them to their own devices again.
It took an adjustment, Madley Croft says, of varying degrees for the three of them. She thinks Sim probably found it the hardest. Oliver, to me, is the natural performer of the band. I know he gets a lot of confidence from performing. And I sensed he might not be quite sure what his place was, for a while, when we were off stage. For herself, Madley Croft used the time away to address private matters shed ignored for some time. Stuff from the past. Losses Ive had. It all kind of hit me.