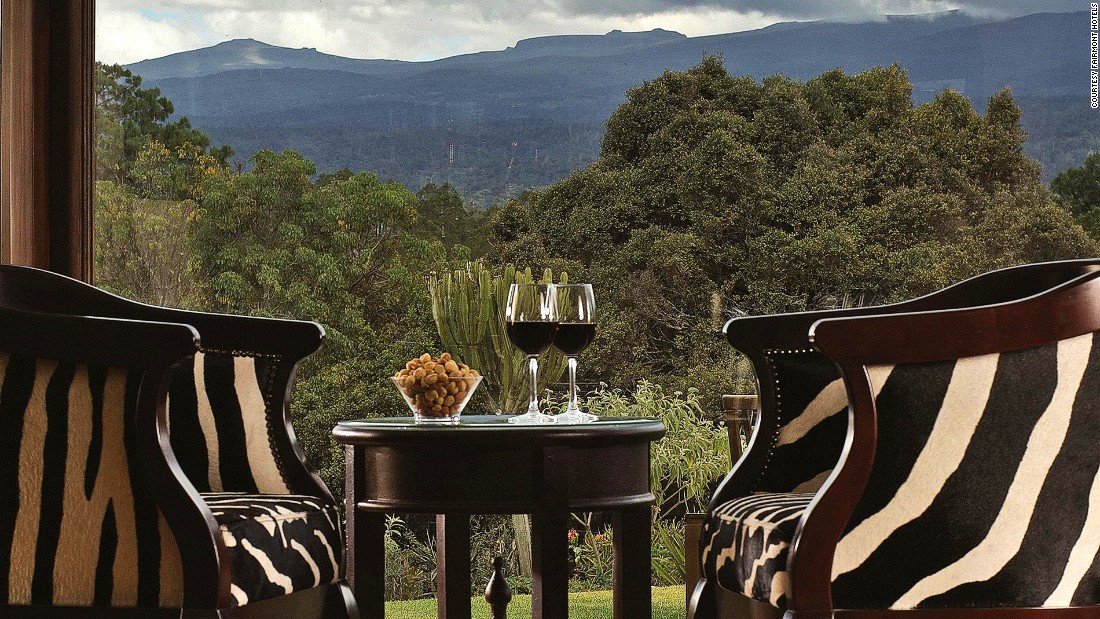 (CNN)Kenya has long been known for the wildlife that gathers around its water holes.
But in recent years the East African nation has also gained a well-earned reputation for the quality of its watering holes — places where people can sip cold ones, cocktails and imported wines.
From suburban Nairobi and the slopes of Mount Kenya to the sands of Mombasa and Lamu Island, Kenya offers a wide variety of drinking establishments, some ensconced in hotels and restaurants and others thoroughly independent.
Their vibe ranges from urban hip and beachfront cool to dive bars and ritzy joints that channel the golden age of safari travel.
Read on for the lowdown on 11 of Kenya's best watering holes.
Zebar (Nanyuki)
Founded by Hollywood heart throb William Holden in 1959, this chic saloon at the Fairmont Mount Kenya Safari Club sits astride the equator on the outskirts of Nanyuki and has hosted more than its fair share of celebrities over the years.
You can quaff a cocktail with one foot planted in each hemisphere or ogle snowcapped Mount Kenya from a table on the terrace.
As the name suggests, the design is all about stripes — faux zebra-print fabrics and African equine-inspired artworks.
The barkeep makes an amazing Safari Cocktail, a frozen margarita-like blend of vodka, pineapple and mint.
Tamarind Clifftop Terrace (Mombasa)
You can ignore the upscale champagnes and martinis at this circular bar beside the Seven Seafood & Grill restaurant and go straight to the yummy ice-cream cocktails at this sleek little bar out on the west side.
Made with locally made vanilla bean ice-cream, the choices include the amaretto-infused Strawberry Shortcake, Bacardi-based Rum Don Pedro and a Cookies 'n' Cream cocktail that features Baileys and mint liqueur.
As the name suggests, the menu is also spangled with unusual marine-themed drinks like the bright red Piranha and a tequila-beer concoction called Seven's Tsunami.
Choice's Pub (Nairobi)
Cool tunes, pool tables, pub grub and cold beer highlight this Kenyan version of a sports bar near the National Stadium in Nairobi.
Live acts from around Kenya take the stage every Thursday, while Mondays are devoted to relaxation and conversation, Wednesdays to soul music, and the weekends to DJ parties.
On the sporting side, the bar shows live broadcasts of English Premier League football games and Formula One motor races.