The French film 120 Beats Per Minute depicts the urgency of the HIV/Aids crisis through the eyes of the Paris branch of the radical campaigners. Members of the international group recall what it was really like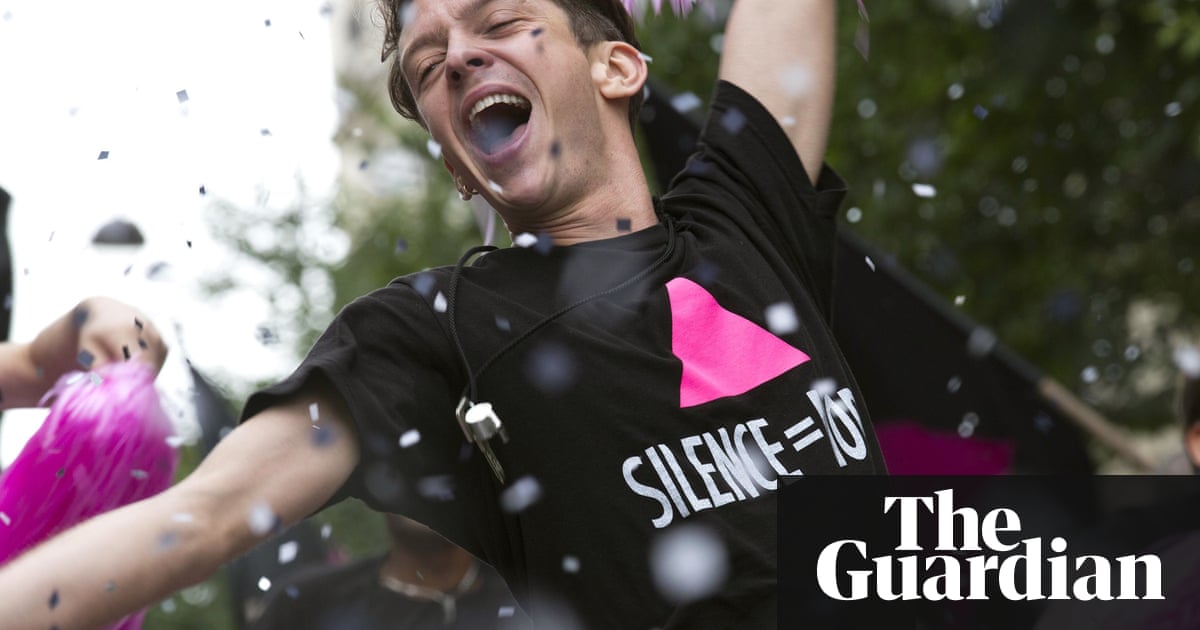 If activism is all about getting attention, then Act Up, you could say, screamed the loudest. As the Aids crisis deepened, this global network of campaigners used whatever tools they deemed necessary to wake the world up to their plight: "die-ins", sprawling across the floors of corporations and churches; litres of fake blood chucked over the steps of town halls; a great many public snogs. And they had a thing for big condoms: a pièce de résistance was a huge pink sheath covering the obelisk on Paris's Place de la Concorde.
This is the story of 120 Beats Per Minute. Winner of the Grand Prix at Cannes last year, the French film gives a fictionalised account of the country's branch of Act Up (Aids Coalition to Unleash Power) in the early 90s, as young campaigners protested against government apathy at their plight.
The film's director, 55-year-old Robin Campillo, was once part of the organisation and faithfully portrays the urgency of the group: they debate and argue, they protest and party, they cry, they have sex, they smoke and, inevitably, sometimes they die. For viewers whose knowledge of Aids movies are limited to Tom Hanks tastefully fading away in Philadelphia, it will come as quite a shock.
120 Beats Per Minute is all the more remarkable for the fact that many say the film portrays exactly what it was like. Will Nutland, who attended Act Up Paris meetings, says: "This feels like someone has just grabbed me and pulled me back."
But the film is also, it has to be said, gloriously French, with everyone huffing and puffing away. Which leads to a question: while 120 BPM tells the story of the French movement – and the 2012 documentary How to Survive a Plague charts the actions of the original New York branch (founded by Larry Kramer in 1987) – what did Britons do as the Aids crisis deepened?