In the last 15 years, agents with Customs and Border Protection have used deadly force in states up to 160 miles from the border, from Maine to California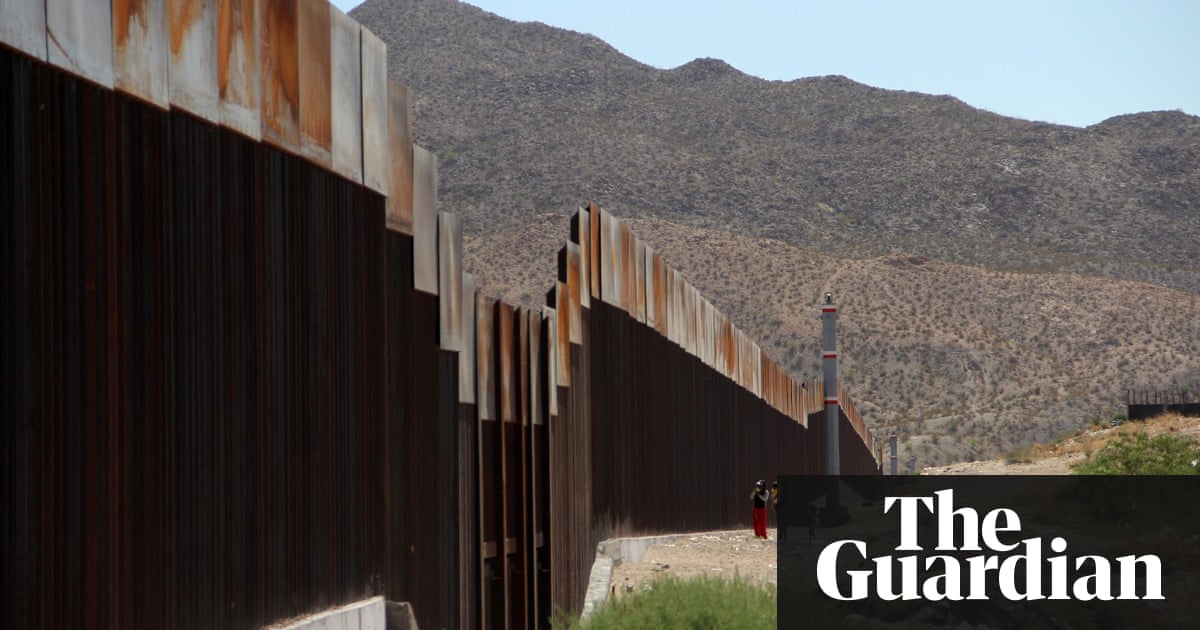 For six long years the family of Jose Antonio Elena Rodriguez have been caught in a legal saga seeking justice for the 16-year-old who was killed by a US border patrol agent who fired 16 times from Arizona into Mexico.
Ending criminal proceedings that have dragged on since 2012, a jury last week cleared agent Lonnie Swartz of second-degree murder and could not agree on a verdict for two lesser charges of manslaughter. The shooting has compelled judges up to the US supreme court to deliberate whether the American government can be sued in civil court for wrongful deaths on Mexican soil – placing the incident, and eight other cross-border fatal shootings, at the center of scrutiny surrounding the use of force by agents in response to allegedly thrown rocks.
However, lesser known are similar shootings which have occurred inside the US. Such as that of Francisco Javier Dominguez Rivera, who was shot and killed "execution-style", in the language of a wrongful death complaint the government paid $850,000 to settle. An Arizona agent responding to an alert from the National Guard in 2007 alleged Rivera threatened him with a rock.
Ten years later, the Department of Justice settled another wrongful death claim involving a rock-throwing allegation in California for $500,000.
The shootings are only part of a larger litany of Customs and Border Protection agency-related violence inside the US. Encounters have proven deadly for at least 97 people – citizens and non-citizens – since 2003, a count drawn from settlement payment data, court records, use of force logs, incident reports and news articles.
From Maine to Washington state and California to Florida, the deaths stem from all manner of CBP activity. Border agents manning land crossings and a checkpoint have used deadly force, as have agents conducting roving patrols – up to 160 miles inland from the border.
Pedestrians were run over by agents. Car chases culminated in crashes. Some have drowned, others died after they were pepper-sprayed, stunned with tasers or beaten.
But the majority of victims died from bullet wounds, including shots in the back. The bullets were fired not only by agents conducting border enforcement operations, but also those acting in a local law enforcement capacity and by agents off-duty, who've shot burglary suspects, intimate partners and friends.
Among the incidents, one agent also died following an exchange of gunfire with a family member who was found dead. Another agent was killed by friendly fire. Border agents sustained non-deadly shots in two incidents.
The picture compiled from official documents and news reports is incomplete, but indicates that at least 28 people who died were US citizens. Six children, between the ages of 12 and 16, were among the victims whose ages were disclosed.
The federal government has paid more than $9m to settle a fraction of the incidents thus far. A Customs and Border Protection spokesperson did not comment on those cases but pointed to the agency's National Use of Force Review Board, which has investigated 30 significant incidents since June 2015. Each of its 17 reports made public have found the use of force to be compliant with agency policy in effect at the time. Local boards also review incidents, but only those that do not result in serious injury or death.
Here, the Guardian looks at eight fatal encounters with CBP agents that happened inside the United States and the larger patterns of incidents to which they relate.
Agents getting in harm's way