The Plough at Cadsden, a 16th-century Buckinghamshire inn, has become a hotspot for Chinese tourists since presidents state visit in 2015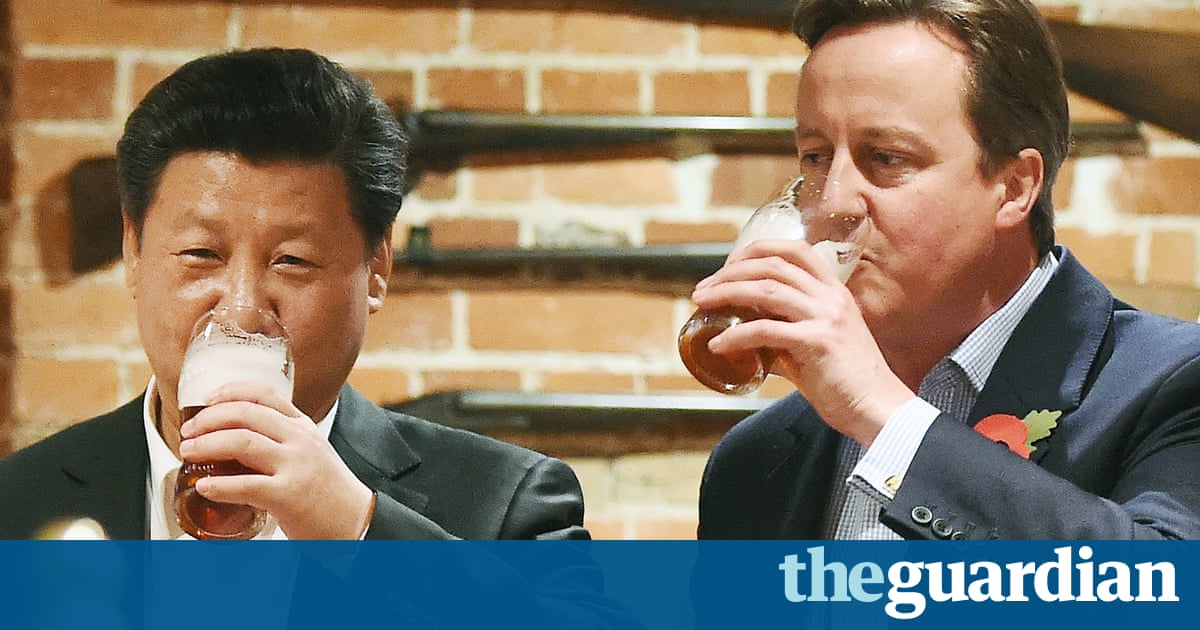 It was an improbable symbol of the embryonic romance between London and Beijing: a 16th-century Buckinghamshire pub where then prime minister David Cameron and Chinese president Xi Jinping sealed their countries golden friendship over a pint of Greene King IPA.
Now the Plough at Cadsden a rural tavern near the official country retreat used by British prime ministers has reportedly been sold to Chinese investors for an undisclosed fee.
We are really pleased to have completed the sale of the Plough to SinoFortone Investment, Neil Morgan, the Christie & Co director behind the sale was quoted as saying by the Morning Advertiser, a publication focusing on the pub sector.
The pub became famous in Chinese circles following the visit of President Xi Jinping, and it has become quite a tourist attraction for Chinese visitors since, who are keen to sample the classic British food and beer that the president tried, Morgan added.
Peter Zhang, the managing director of the government-backed investment group behind the deal, said: We are so excited about this new adventure.