Read an exclusive extract from the Nobel prize winners mysterious, romantic classic set on Parisian streets filled with dreamy unease and quiet menace now available to English readers in a new translation by Mark Polizzotti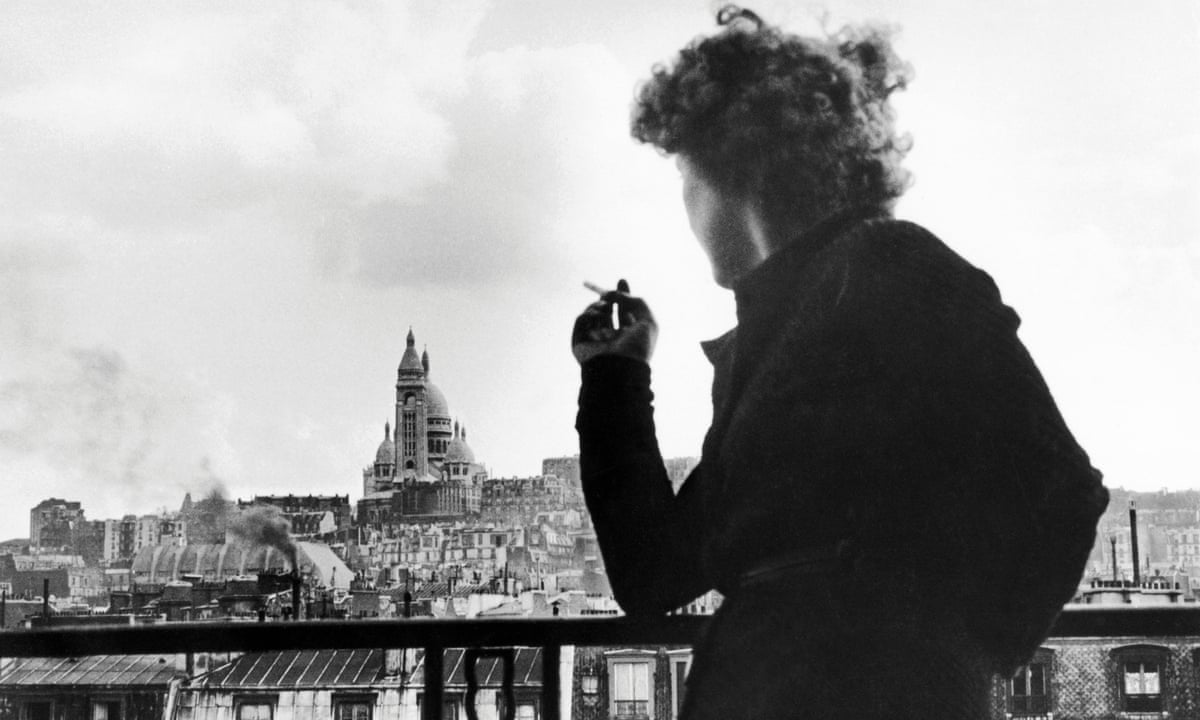 I was eighteen, and the man whose face I dont recall was typing up my legal status, address, and supposed student enrollment as fast as I could state them. He asked how I spent my free time.
I paused for a few seconds.
I go to movies and bookstores.
You dont just go to movies and bookstores.
He cited the name of a café. No matter how often I repeated that Id never set foot in the place, I could tell he didnt believe me. Finally, he contented himself with typing the following:
I go to movies and bookstores. I have never been to the Café de la Tournelle, at number 61 on the quay of that name.
Then more questions about my activities and my parents. Yes, I took literature courses at the university. There was no danger in telling him that lie: I really had enrolled in the program, but only to prolong my draft deferment. As for my parents, they were both abroad and I had no idea when theyd return, if ever.
Then he mentioned the names of a man and a woman and asked if I knew them. I answered no. He told me to think very carefully. If I didnt tell the truth, there could be serious consequences. The threat was delivered in a calm, indifferent voice. No, really, I didnt know those two individuals. He typed my answer, then handed me the sheet, at the bottom of which was written: Seen and agreed to. I didnt bother looking over my deposition and signed with a ballpoint pen that was lying on the desk.
Before leaving, I asked why Id had to submit to that interrogation.
Your name was in someones address book.
But he didnt say who that someone was.
Well be in touch if we need you again.
He saw me to the door of his office. In the hallway, on the leather bench, sat a girl of about twenty-two.
Youre next, he said to the girl.
She stood up. We exchanged glances. Through the door that hed left ajar, I saw her sit down in the same chair that Id occupied a moment earlier.
* * *
I found myself back on the quay. It was around five in the afternoon. I walked toward the Pont Saint-Michel, thinking that I might wait for the girl to come out after her interrogation. But I couldnt just loiter about police head-quarters. I decided to bide my time in the café on the corner of Boulevard du Palais, where it meets the quay. And what if she had gone in the opposite direction, toward the Pont-Neuf ? The thought never occurred to me.
I was seated near the window, my eyes fixed on the Quai des Orfèvres. Her interrogation lasted much longer than mine. Night had already fallen when I saw her walking toward the café.
As she was passing by, I tapped on the window with the back of my hand. She looked at me in surprise, then came inside to join me.
She sat down at my table as if we knew each other and had made a date. She was the first to speak.
Did they ask you a lot of questions?
My name was in someones address book.
Do you know who?
They wouldnt tell me. But maybe you can shed some light.
She knitted her brow.
Shed light on what?
I figured your name must have been in that address book, too, and they were questioning you about the same thing.
No. With me, it was just to give evidence.
She seemed preoccupied. It felt like she was slowly forgetting I was there. I kept silent. Then she smiled. She asked how old I was. I said twenty-one, making myself three years older: legal age, at the time.
Do you have a job?
I deal in used books, I said randomly, in a tone I tried to make convincing.
She looked at my face, no doubt wondering if she could trust me.
Will you do me a favor? she asked.
* * *
At Place du Châtelet, she wanted to take the metro. It was rush hour. We stood squeezed together near the doors. At every station, the riders getting off pushed us onto the platform. Then we got back on with the new passengers. She leaned her head on my shoulder and said with a smile that no one could find us in this crowd.
At the Gare du Nord metro stop, we were carried along in the flood of travelers heading for the commuter trains. We crossed through the train station lobby, and in the checkroom she opened a locker and pulled out a black leather suitcase.
I carried the suitcase, which was rather heavy. It occurred to me that it contained more than just clothes. The metro again, same line but in the opposite direction. This time we found seats. We got off at Cité.
At the end of the Pont-Neuf, we waited for the light to turn red. I was feeling increasingly anxious. I wondered how Grabley would greet us when we arrived at the apartment. Shouldnt I tell her about Grabley, so that his presence there wouldnt catch her off guard?
We walked past the Hôtel des Monnaies. I heard the clock on the Institut de France chime nine p.m.
Are you sure no one will mind if I come to your place? she asked.
Nope. No one.
There were no lights in the apartment windows facing the quay. Had Grabley gone to his room, on the courtyard side? Normally he parked his car in the middle of the little square that forms a recess between the Hôtel des Monnaies and the Institut, but it wasnt there.
I opened the door on the fourth floor and we walked through the foyer. We entered the room that had served as my fathers office. Light fell from a naked bulb dangling from the ceiling. No furniture left, except for an old couch with dark red leaf patterns.
I set the suitcase down next to the couch. She went to the window.
You have a nice view . . .
To the left was one end of the Pont des Arts and the Louvre. Directly in front, the tip of Ile de la Cité and the small Vert-Galant park.
We sat on the couch. She looked around her and seemed amazed by the sparseness of the room.
Are you moving out?
I told her that, unfortunately, we had to vacate the premises in a month. My father had gone to Switzerland to live out his days.
Why Switzerland?
It really was too long a story for that evening. I shrugged. Grabley would be back any minute. How would he react when he saw the girl and her suitcase? I was afraid he would call my father in Switzerland, and that the latter, in a last gasp of parental dignity, would try to play the noble paterfamilias, lecture me about my studies and endangered future. But he was wasting his time.
Im tired . . .
I suggested she lie down on the couch. She hadnt removed her raincoat. I remembered that the heating no longer worked.
Are you hungry? I can go get something from the kitchen . . .
She sat on the couch, legs folded under her, resting on her heels.
Dont go to any trouble. Maybe just something to drink . . .
The light in the foyer had gone off. The bow window in the wide front hall leading to the kitchen lit the room with pale glimmers, as if there were a full moon out. Grabley had left the light on in the kitchen. In front of the old dumbwaiter stood an ironing board on which I recognized the trousers of his glen plaid suit. He ironed his own shirts and other clothes. On the folding table, where I sometimes took my meals with him, was an empty yogurt jar, a banana peel, and a packet of instant coffee. He must have eaten in. I found two yogurts, a slice of salmon, some fruit, and a bottle of whiskey three-quarters empty. When I returned, she was reading one of the magazines that Grabley had let pile up for several weeks on the office mantelpiece, risqué periodicals, as he called them, for which he had a great fondness.
I set the tray down in front of us, on the floor.
She had left the magazine open next to her and I could make out the black-and-white photo of a naked woman, seen from behind, hair tied in a ponytail, left leg extended, right leg bent, her knee resting on a mattress.
Interesting reading matter youve got . . .
No, those arent mine . . . They belong to a friend of my fathers.
She bit into an apple and poured herself some whiskey.
What have you got in that suitcase? I asked.
Oh, nothing much . . . Some personal effects . . .
It was heavy. I thought it was stuffed with gold bricks.
She gave me a sheepish smile. She explained that she lived in a house not far from Paris, near Saint-Leu-la-Forêt, but the owners had come back unexpectedly last night. She preferred to leave, as she didnt really get along with them. Tomorrow she would go to a hotel, until she could find a permanent place to live.
You can stay here as long as you like.
I was sure that Grabley, after his initial surprise, would have no objections. As for my father, what he thought no longer mattered.
Are you getting sleepy?
I intended to give her the upstairs bedroom. I would sleep on the office couch.
I led the way, suitcase in hand, up the small inner staircase to the fifth floor. The room was as sparsely furnished as the office. A bed shoved against the back wall. The nightstand and bedside lamp were gone. I switched on the fluorescent lights in the two display cases, on either side of the fireplace, where my father kept his collection of chess pieces, although these had disappeared, along with the small Chinese armoire and the fake Monticelli canvas that had left a discoloration on the sky-blue paneling. I had consigned those three objects to an antiques dealer, a certain DellAversano, for him to sell.
Is this your room? she asked.
Yes.
I had set the suitcase in front of the fireplace. She went to the window, like before, in the office.
If you look all the way to the right, I told her, you can see the statue of Henri IV and the Tour Saint-Jacques.
She gazed distractedly at the rows of books between the two windows. Then she lay down on the bed and removed her shoes with a casual flick of her foot. She asked where I was going to sleep.
Downstairs on the couch.
Stay here, she said. I dont mind.
She had kept on her raincoat. I turned off the lights in the display cases. I lay down next to her.
Doesnt it feel cold to you?
She moved closer and gently rested her head on my shoulder. Lights and shadows shaped like window grates slid across the walls and ceiling.
Whats that? she asked.
The tour boat passing by.
* * *
I awoke with a start. The front door had slammed.
She was lying against me, nude inside her raincoat. It was seven in the morning. I heard Grableys footsteps. He was making a phone call in the office. His voice grew louder and louder, as if he was arguing with someone. Then he left the office and went into his room.
She woke up as well and asked what time it was. She told me she had to be going. She had left some belongings in the house in Saint-Leu-la-Forêt and wanted to collect them as soon as possible.
I offered her breakfast. There was still some instant coffee in the kitchen and one of the boxes of Choco BN biscuits that Grabley always bought. When I returned to the fifth floor with the tray, she was in the large bathroom. She emerged, dressed in her black skirt and pullover sweater.
She said she would call me early that afternoon. She didnt have any paper on which to jot down my number. I took a book from the shelves and tore out the flyleaf, on which I wrote my name, address, and phone number: DANTON 55-61. She folded the paper in four and shoved it in one of her raincoat pockets. Then her lips brushed mine and she said in a low voice that she was grateful and was looking forward to seeing me again.
She walked along the quay toward the Pont des Arts.
I stood at the window for a few minutes, watching her distant silhouette cross the bridge.
I stashed the suitcase in the storage closet at the top of the stairs. I laid it flat on the floor. It was locked. I lay down again and breathed in her scent from the hollow of one of the pillows. She would eventually tell me why theyd questioned her yesterday afternoon. I tried to recall the names of the two people the detective had mentioned, asking whether I knew them. One of them sounded something like Beaufort or Bousquet. In whose address book had they found my name? Was he just trying to get information about my father? Hed asked which foreign country my father had gone to. I had covered his tracks by answering Belgium.
The week before, I had accompanied my father to the Gare de Lyon. He was wearing his old navy blue overcoat and his only luggage was a leather bag. We were early, and we waited for the Geneva train in the large restaurant on the upper level, from which we overlooked the lobby and railway tracks. Was it the late afternoon light? The golden hue on the ceiling? The chandeliers that shone down on us? My father suddenly seemed old and tired, like someone who has been playing cat and mouse for far too long and is about to give up.
The only book he brought with him for the trip was called The Hunt. He had recommended it to me several times, because the author mentioned our apartment, where hed lived twenty years earlier. What a strange coincidence . . . Hadnt my fathers life, in certain periods, resembled a hunt in which he was the prey? But so far, hed managed to elude his captors.
We were facing each other over our coffee. He was smoking, cigarette dangling from the corner of his lips. He talked about my schooling and my future. As he saw it, it was all well and good to want to write novels, as I intended, but it was safer to earn a few diplomas. I kept quiet, listening to him. Words like diplomas, stable situation, profession sounded odd in his mouth. He pronounced them with respect and a kind of nostalgia. After a while, he fell silent, exhaled a cloud of smoke, and shrugged.
We didnt exchange another word until he climbed onto the train and leaned out the lowered window. I had remained on the platform.
Grabley will live with you in the apartment. Afterward, well make a determination. Youll have to rent someplace else.
But he had said it without any conviction. The train for Geneva lurched forward, and at that moment it felt as if I were seeing that face and that navy blue coat pull away forever.
At around nine oclock, I went down to the fourth floor. I had heard Grableys footsteps. He was sitting on the office couch in his plaid bathrobe. Next to him was a tray carrying a cup of tea and a Choco BN. He hadnt shaved and his features were drawn.
Good morning, Obligado . . .
He called me by that nickname because of a friendly wager wed had. One evening, we had arranged to meet in front of a cinema on Avenue de la Grande-Armée. He had told me to get off at the Obligado metro stop. The stop was really called Argentine, but he refused to believe it. We had made a bet, which Id won.
I only got two hours sleep last night. I made my rounds.
He stroked his blond mustache and squinted.
Same places as usual?
The very ones.
His rounds invariably started at eight oclock at the Café des Deux Magots, where he had an aperitif. Then he crossed over to the Right Bank and stopped at Place Pigalle. He stayed in that neighborhood until dawn.
And what about you, Obligado?
I put a girlfriend up last night.
Does your father know?
No.
You should ask him if its all right. Im sure Ill be getting a call.
He imitated my father when he wanted to appear serious and responsible, but it rang even less true than the original.
And what sort of young lady is she?
His face took on the unctuous expression with which he suggested, every Sunday morning, that I go to Mass with him.
First of all, shes not a young lady.
Is she pretty?
I saw on his face the smug, flattering smile of the traveling salesman in some random station bar who over a beer tells you how he got lucky.
My girlfriend last night wasnt too bad either . . .
His tone became aggressive, as if we were suddenly in competition. I no longer remember what I felt at the time, with that seated man, in the empty office that looked as if it had been vacated at a moments notice, its furniture and paintings pawned or repossessed. He was my fathers stand-in, his factotum. They had met when very young on a beach on the Atlantic coast, and my father had corrupted this petty bourgeois Frenchman. For thirty years, Grabley had lived in his shadow. The only habit he retained from his childhood and good upbringing was to attend Mass every Sunday.
Will you introduce me to your girlfriend?
He gave me a complicit wink.
We could even go out together, if you like . . . Im fond of young couples.
I pictured us, her and me, in Grableys car as it crossed over the Seine and headed toward Pigalle. A young couple. One evening Id accompanied him to the Deux Magots, before he headed off on his usual rounds. We were sitting near the windows. I had been surprised to see him greet in passing a couple of about twenty-five: the woman blonde and very graceful, the man dark and overly elegant. He had even gone to talk to them, standing next to their table, while I watched from my seat. Their age and appearance marked such a sharp contrast with Grableys old-world manners that I wondered what fluke could have brought them together. The man seemed amused by what Grabley was saying, but the woman was more detached. Taking his leave, Grabley had shaken the mans hand and given the woman a ceremonious nod. When we left, he introduced them to me, but Ive forgotten their names. Then hed told me that the young man was a very useful contact and that hed met him during his rounds in Pigalle.
You seem pensive, Obligado . . . Are you in love?
He had gotten up and was standing in front of me, hands in the pockets of his bathrobe.
I need to spend all day at the office. I have to sift through the paperwork from seventy-three and move it out.
That was an office my father had rented on Boulevard Haussmann. I often used to go meet him there at the end of the afternoon. A corner room with a very high ceiling. Daylight entered through four French windows overlooking the boulevard and Rue de lArcade. Filing cabinets against the walls and a massive desk with an assortment of inkwells, blotters, and a writing case.
What did he do there? Each time, I would find him on the telephone. After thirty years, I happened across an envelope, on the back of which was printed the name of an ore refining company, the Société Civile dEtudes et Traitements de Minerais, 73 Boulevard Haussmann, Paris 8.
You and your girlfriend can come pick me up at seventy-three. Well go have dinner together . . .
I dont think shes free this evening.
He seemed disappointed. He lit a cigarette.
Well, anyway, call me at seventy-three to let me know your plans . . . Id love to meet her . . .
I was thinking I had to keep a bit of distance, or else wed have him on our backs nonstop. But Ive never been very good at saying no.