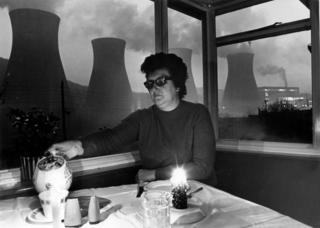 A Conservative prime minister is urged to nationalise a troubled enterprise. The government is accused of taking its eye off the ball at a time of national crisis (what crisis?). Oh, and there's a referendum on the UK's relationship with Europe.
Sounds familiar? The UK may have changed dramatically since the days when The Rubettes topped the charts and men in wide lapels drank Watney's Party Sevens, but this week those who lived through a turbulent decade had their memories jogged.
After listening to Wednesday morning's radio news headlines – calls to bring the troubled Tata steelworks in Port Talbot into public ownership, the hijacking of an aircraft in the Middle East, the Europe vote – The Economist's Tom Nuttall asked his Twitter followers: "Did I wake up in the 70s?"
He hadn't, although this was a week in which two Conservative MPs said the government should consider taking a national stake in steel industry. Prime Minister David Cameron talked down the suggestion, but said he was "not ruling anything out" either.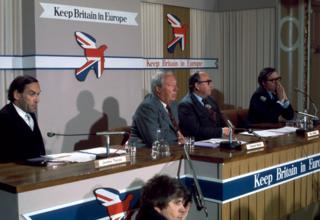 For modern Conservatives to even consider such a move struck many as remarkable. "Not since the Heath government has a Tory government done anything like this," said Rob Edwards of the Community steel union – Prime Minister Ted Heath having nationalised Rolls Royce in 1971, long before Thatcherite free-market policies became Conservative party orthodoxy.
There were reminders, too, when Cameron cut short his family holiday to deal with the crisis and Business Secretary Sajid Javid – who was heavily criticised for his absence – flew back early from an official trip to Australia.
All this evoked memories from 1979 of Prime Minister Jim Callaghan jetting in from a summit to deny that industrial unrest had left the UK was in a state of chaos. Callaghan never actually uttered the words "Crisis? What Crisis?", but the Sun's headline borrowed the phrase from the title of a Supertramp LP. It was credited with helping bring down the Labour government a few months later.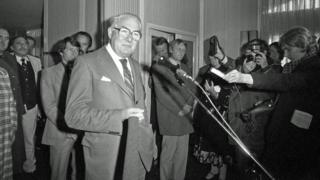 It was a Labour rather than a Conservative government that called a referendum over the European Economic Community in 1975. But there were reminders of the 70s, too, from Labour leader Jeremy Corbyn, who has shifted the party away from the Blairite era just as Tony Blair sought to distance it from 70s radicalism and memories of the Winter of Discontent. Corbyn spoke to workers at Port Talbot much as Tony Benn addressed the Upper Clyde Shipbuilders "work-in" during 1971.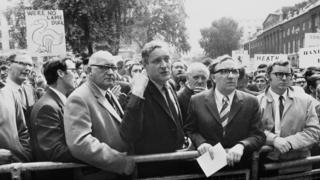 "The growing chorus of calls for renationalisation cannot be ignored by the Conservative government," said Len McCluskey, general secretary of Unite, on Wednesday, in the kind of statement you would expect from the days when Jack Jones, Joe Gormley and Hugh Scanlon, all-powerful trade union leaders from the movement's heyday, would be served figurative and literal beer and sandwiches at Number 10.
No-one thinks the present economic climate is remotely comparable to that of the 70s. There are no three-day weeks or power cuts, inflation isn't running at 25% and the trade union movement wields barely a fraction of its power.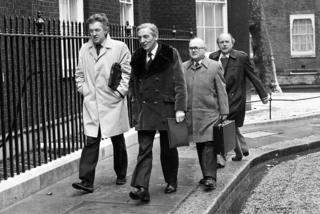 In the 1970s the British steel industry was radically different, too, having been in public hands since 1967, and employing 10 times as many workers. Foreign ownership was unthinkable.
And although this week Cameron didn't completely dismiss talk of nationalisation, he made clear – as a post-Thatcher Conservative – that he believed it wasn't the answer. Forty years previously, it would have been assumed that state ownership was imminent.
The era's very different political and economic landscape may be difficult for anyone under 45 to get to grips with, but in cultural terms the decade feels rather less remote. This week, both David Bowie and Iggy Pop are in the Top 10 UK album chart. It's a blend of the strange and the unfamiliar that drives 70s nostalgia, says Dominic Sandbrook, author of two histories of the UK in that decade.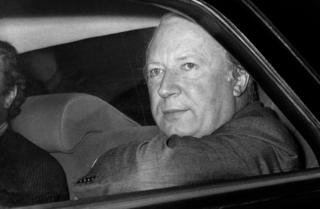 "It's the day before yesterday, the moment before the Thatcher revolution," he adds. The decade, he says, "has this strange appeal because it's hard to think of a period that so like ours and so not like ours".
Instead of so-called Islamic State, there was the IRA and the Angry Brigade. Industrial disputes at Grunwick and Saltley Gate resulted in mass confrontations that split the country. The miners' strike of 1974 is widely credited with bringing down Heath's government.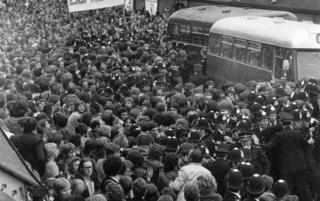 While the key political and economic conflicts of the 70s were "driven by the relationship between the state and the unions", Port Talbot's present troubles are essentially "about globalisation, that's the fundamental difference", says Michael White, who became a political correspondent for The Guardian in 1976.
And yet if Thatcher's government represented a kind of year zero, after which the idea of government intervention at troubled companies became heretical even for Labour politicians, the financial crisis of 2008 reset the clock for many, notwithstanding the fact that the issues involved were rather different.
In the wake of Tata's announcement, actor and Port Talbot native Michael Sheen observed that the banking industry had been "helped enormously". He added: "I hope that we can see as much support for the steel industry and its workers now that they face their time of greatest need." Last month Scotland's SNP government brokered a deal in which it bought two Lanarkshire steel mills from Tata and sold them to metals group Liberty House.
Times columnist Matthew Parris, who was elected a Tory MP in 1979, believes Conservatives are now far enough removed from the 1980s to reconsider some ideas that not long ago would have been heretical. "Ted Heath's temporary nationalisation of Rolls Royce is not unhelpful to the idea that a Conservative government can make a wholesale but temporary move to nationalise an industry in trouble," he says. Rolls Royce did not, after all, turn out to be a "lame duck" and was successfully privatised in 1987.
No-one, however, expects a return to the days of British Leyland or the National Coal Board. Nor would a return to the era's race relations or its gender politics be universally popular. But as a reminder of a simpler age when the possibilities for change seemed very different, 70s nostalgia still has an allure.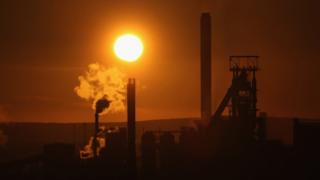 Follow Jon Kelly on Twitter: @mrjonkelly
Subscribe to the BBC News Magazine's email newsletter to get articles sent to your inbox.