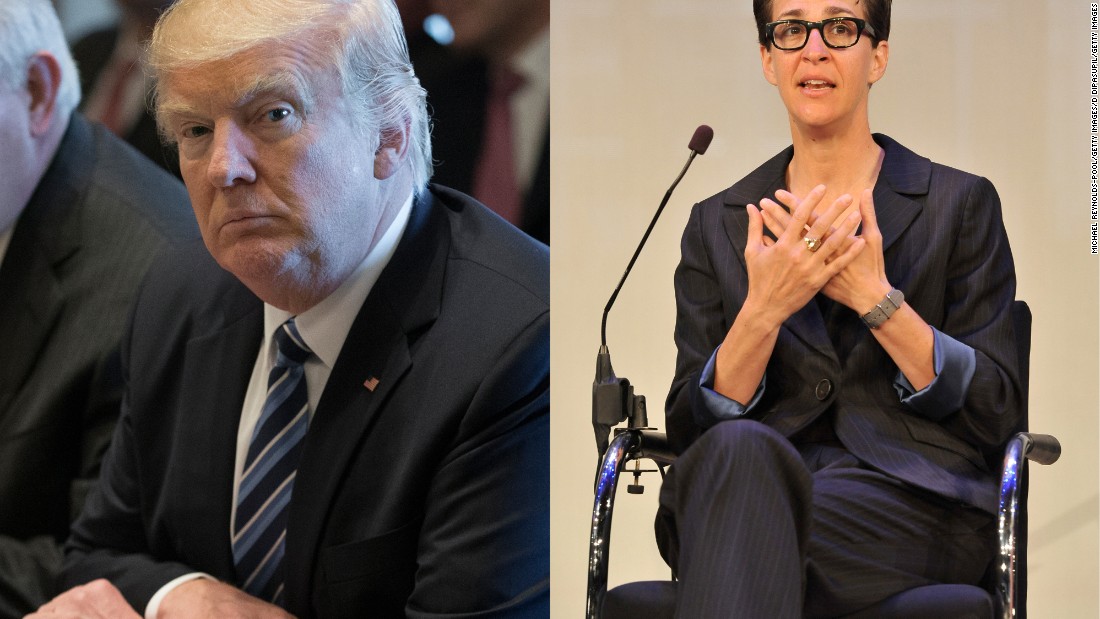 (CNN)Here's what you need to know to Get Up to Speed and Out the Door. You can also get "5 Things You Need to Know Today" delivered to your inbox daily. Sign up here.
1. Trump taxes
You know how President Trump promised to release his taxes if he won the election, but there is
serious doubt he ever will
? Well, now we have them — sort of. The
White House released partial information Tuesday night
about the President's 2005 taxes. It shows Trump earned more than $150 million in income and paid $38 million in taxes, after taking into account large scale depreciation for construction.
The information is fairly uneventful. Its release was spurred by MSNBC host Rachel Maddow, who
teased that she had the long-sought-after tax returns
and would release the info Tuesday night on her show. The reveal turned out to be a dud — incomplete, and far from the incriminating bombshell many Trump critics were hoping for. If anything, she merely proved the White House was fully capable of releasing tax info — and has just decided not to.
2. Extreme weather
BREAKFAST BROWSE
People are talking about these. Read up. Join in.
Judge gives custody of child to 1 dad and 2 moms
Joe Biden has a favorite Obama-Biden meme
Airline passenger's headphones catch fire mid-flight
Indian-American actor shares offensive audition scripts
Meet Aggretsuko: Hello Kitty's angry, beer-swilling sister
AND FINALLY …
Does he want to go for a walk?